It's no surprise that the franchise sector is a competitive one (over 1,120 franchises in Australia, to be exact). All the big names in business have trade secrets and expert advice, but there are also key boxes they tick which every franchise can follow suit on.
To round off our blog series, here's a recount of the previous tips 1-8: Never stop learning; Establish rock solid processes; Never stop marketing; Communicate; Nail your branding; Don't be invisible; Choose the right people; And the customer comes first. Keep reading for the last strategies.
Tip #9 – Deliver top notch training
Your people can't deliver the perfect customer experience if they don't know what it looks like. The ultimate customer experience will be unique to your brand, but could include things like:
How to greet customers over the phone
When to approach customers in-store
Process for complaints or returns
Timeframes for responding to emails
Visual merchandising and in-store media
Quality or service guarantees
The list goes on, and will vary depending on what type of business you're in. But no matter what the ideal customer experience looks like for your franchise business, it can only be achieved if your staff share the vision – and that requires training.
When training your teams, take note of how the best businesses operate. Use a proper training platform that engages staff through different media, like videos or online quizzes, and allows you to easily monitor who's completed training and when. And don't take a 'tick and flick' attitude. Be vigilant about conducting regular refresher training, and ensure resources are accessible long after the session has ended.
Investing in quality training not only improves the customer experience, it shows your team you're invested in them. The leads to harder working employees, higher staff retention, and all-round happiness at work.
Tip #10 – Always keep innovating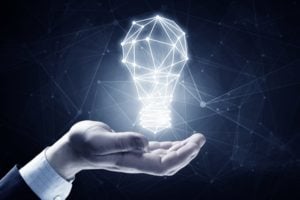 Whether it's discovering a new technology, developing a new product, or finding a better way to market your business, you should always be looking forward. How can you do what you do better? How can you do it differently? How can you add extra value for your customers?
No matter how much you achieve in your business, never rest on your laurels. Never stop inventing. The most successful franchise businesses don't just keep up with the Joneses – they are the Joneses.
Over to you
Now that we've wrapped up this blog series, you've got 10 strategies and tips that could help take your business to the next level. First thing's first: Take an objective look at your current franchise systems. What's working for you, and what's not? Do you have clear operating procedures, and are your staff following them? Is the scope to improve internal training or communication? What about recruitment? Are you attracting and retaining the right people to help you build a wildly successful franchise network? Are your marketing efforts making an impact? Find your weaknesses and act accordingly.
Op Central offers smart, simple solutions to complex business problems.
Get in touch to find out how our online platforms can help you streamline, strengthen and scale your franchise business.