What separates the leading franchises from their competitors? And what can you do to take your franchise business to the next level?

Keep reading to learn strategies 7 & 8 for franchise success in our latest article.
Tip #7 – Choose the right people
Whether you're looking for franchisees or recruiting employees, be fussy about the people you bring into your business. Your franchise is only as good as the people in it, so you want to work with the best.
When it comes to hiring, try to look beyond years of experience and qualifications. Remember, skills can be taught and experience can be gained, but passion and drive are just as important. Look for people who are genuinely interested in what your business offers, who are keen to learn, and who align with the values of your organisation.
A good rule of thumb is to go with your gut. If someone doesn't feel like the right fit for your franchise, they're probably not.
Tip #8 – Remember, the customer comes first
It's an old school sentiment, but it still rings true. No matter what field you work in, great customer service should be your focus.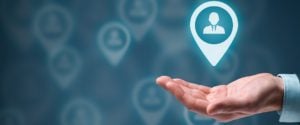 The most successful franchise businesses take customer service seriously. They invite feedback, they listen to comments, and they implement suggestions. Some even go one step further, by offering pricing incentives for repeat customers. This could be as simple as the humble stamp card for takeaway coffees, to percentage-off discounts for membership renewals.
With the rise of online review channels like Product Review, Trustpilot and, of course, Google, it's never been easier to spread good – or bad – news about a franchise business. Combine this with the global reach of social media, and you can see how one customer's crappy experience could influence the buying decisions and brand perceptions of many others.
Word of mouth has a massive impact on the overall success of a franchise business. When it comes to customer service, every interaction counts.
Next week we cap off this article series with the final two tips.
Vortilla offers smart, simple solutions to complex business problems.
Get in touch to find out how our online platforms can help you streamline, strengthen and scale your franchise business.