Franchise success doesn't happen by accident. The best and most successful franchise businesses have certain things in common, regardless of size and industry.

In this post, discover the next 2 tips for taking your operations to the top.

Tip # 3 – Never stop marketing
If the biggest franchise in the world still markets, so should you. McDonald's is the world's largest franchise network, with an estimated 36,900 outlets worldwide and close to $100 billion in global sales. They've held top spot for 17 years, since rankings were first released in 2000, and they're not likely to lose it anytime soon.
But, despite the being a household name and the undisputed king of fast food, McDonalds never, ever stops marketing. From the 'all beef patty, special sauce, lettuce, cheese' jingle of the 80's, right through to their 90's McCafe campaign, and the recent ad that amassed a whopping 4 million YouTube views in one week – without even mentioning McDonalds. Macca's is everywhere. And we're lovin' it.
Take a leaf from McDonalds' book and don't wait until you need more customers to start marketing. Be proactive – and be prolific. Get your brand out there as much as your budget allows, and try a variety of methods. Think social media marketing, TV, print and radio advertising, email campaigns, PR, direct mail. And don't forget to analyse your results to see what works.
If you're not getting the ROI you expect from your marketing efforts, it might be time to revisit your branding.
Tip # 4 – Communicate
When it comes to running a successful franchise business, you can't over-communicate. The bigger your network, the more important communication becomes. For most franchises, it's no longer enough to rely on email. How many times have you hit delete on an unread message? It happens to the best of us, but it's not great for business. As a franchisor, you need to know your messages are being read, received and actioned by everyone. That means you need the right software.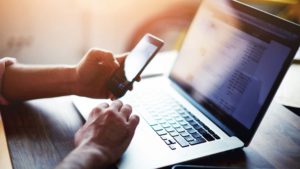 Invest in an internal comms platform that allows you to send top-down messages to teams across many locations, and facilitates smooth communication from one staff member to the next. When choosing a platform, consider functions like platform messaging, instant chat, discussion forums and news feeds. And look for a system that allows you to customise who can send and access different messages, like classified or confidential communications.
Check back for next week's post to uncover tips 5 & 6!
Vortilla offers smart, simple solutions to complex business problems.
Get in touch to find out how our online platforms can help you streamline, strengthen and scale your franchise business.